Choosing the best longboard wheels for your road conditions can make a huge difference during your next session. Gravel, dirt, grass, or cracks in the pavement can reduce riding speed and pose the risk of falling off your longboard. Having the right wheels reduces the risk of injury while improving stability and speed. Longboard wheels come in many different shapes, sizes, and formulas to fit all cruising needs. When it comes to a smooth ride, the durometer is one of the most important details to keep in mind. 
The durometer rating for longboard and skateboard wheels is determined using a machine that puts force on the skateboard wheel at various strengths until an indentation is formed. This hardness determination is typically given a Shore A rating such as 73A, 76A, 80A, and so on. The larger the number, the harder the wheels are. Although the process for determining wheel hardness is the same, longboard wheel companies develop their own wheen formulas that react differently to the hardness test. In short, one company that claims a 76A rating may be softer than a separate wheel company with the same 76A rating due to formula discrepancies. 
Typically speaking, softer wheels means a softer ride. Soft wheels, such as 76A, absorb impact from debris much better than hard wheels resulting in a smoother ride. When choosing wheels for cruising rough terrain, soft wheels are your best friend. In this article, we are going to showcase a few of our favorite and preferred longboard wheels for rough terrain rides. 
When you want to cruise over grass or dirt with ease, the Cloud Wheel Discovery All-Terrain Longboard Wheels from IWONDER are a phenomenal option. These 120mm polyurethane wheels feature a unique curved tread to increase grip in high-speed situations. In addition, unlike other longboard wheels, the Discovery wheels come fitted with a next-level thick spoke wheel core which proves to be substantially more impact resistant than original ABEC wheel cores. 
The universal design of these wheels allows them to be installed on a wide range of electric skateboards and longboards using various-sized conversion kits. In addition, bearings and bearing spacers are included with these wheels, ensuring you have everything required to start ripping these wheels right out of the box.
Pros:
Unique tread design provides exceptional grip on all terrain 
Bearings & bearing spacers included
Universal design
High impact core
Cons:
High price point 
Requires specific conversion kit 
Very large in size 
Are you looking for something a little more unique for your cruising setup? Look no further than these futuristic longboard wheels from Shark Wheel! First introduced into the longboarding community by media outlets on television, Shark Wheel specially designs wheels for a wide variety of uses. These 70mm wheels, although they look square at first glance, are rounded to ride wholly flat and stable. 
The unique design of the wheel itself, along with the tread pattern, has been scientifically proven to fare better on rough terrain while providing superior grip on all surfaces. In addition, the 78A durometer rating means these are a relatively soft wheel, perfect for cruising over cracks or rocks in the road with ease. 
Pros:
Specially designed for rough terrain 
Easily ride over grass, dirt, pebbles, or other debris
Affordable 
Long-lasting formula 
Cons:
Minimal color options 
"Unfinished " look 
Not very aesthetically pleasing 
Well known for their commitment to high-quality products, Orangatang makes some of the best longboarding wheels to date. These 80mm wheels will roll over any obstacles in your way while maintaining maximum speed when bombing hills. In addition, square lips encasing the wheel provide a long flat surface to ensure optimal stability, perfect for rough road conditions. 
Available in either 77A, 80A, or 83A durometer ratings, Orangatang is sure to have the perfect wheels for any occasion. The 77A option is our recommended wheel in this category for the smoothest ride. You have the option of purchasing these wheels as is or with preinstalled Jehu V2 bearings. 
Pros:
Available in multiple durometers
Lightweight design 
Wide surface area 
Built for speed
Cons:
One color option per durometer 
Large size results in slower acceleration, with a faster top speed when compared to smaller wheels.
Shopping on a budget just became easier thanks to this economic longboard wheel package from FREEDARE. Coming in a wide range of color options, these wheels are perfect for just about any style! ABEC-7 high-speed bearings and bearing spacers come pre-installed for convenience. With a durometer of 83A, these wheels will have no problem rolling over a cracked or pebble-riddled sidewalk. 
For longboard enthusiasts looking for a cheap wheel option, FREEDARE is a great company to consider when taking value for money into consideration. 
Pros: 
Budget-friendly 
Multiple color options
High-speed ABEC-7 bearings come pre-installed
83A durometer rating
Cons:
Only available with an 83A durometer rating 
Bearings are reported to be sub-par 
Simple design 
Genericc All-Terrain Longboard Wheels 
Rocks and sticks are no longer an issue when slapping a pair of Genericc All-Terrain Wheels on your longboard! These monster truck-like wheels are crafted from highly durable 75A durometer-rated polyurethane, ensuring a smooth ride no matter where the journey takes you. A hollowed-out core significantly reduces weight keeping your setup easily manageable during long sessions. 
The versatile design of these wheels allows them to be used on most skateboards, longboards, and mountain boards. Simplicity has never looked or performed better at a price point perfect to fit any budget. 
Pros: 
Perfect for all-terrain cruising
Lightweight design 
75A Durometer rating 
It comes with al four wheels, very budget-friendly 
Cons:
Only one color option
Minimal reviews 
May emit more noise when riding when compared to smooth wheels. 
Another staple in the longboarding scene, Sector 9 is always a reliable option when purchasing new longboard equipment. The Nine Ball wheels are molded with top-quality polyurethane with a 78A durometer rating. Sector 9's especially wheel formula is designed to be long-lasting and provide high performance when cruising down rough roads. 
The 50mm contact patch is much higher than other styles of longboard wheels, giving the rider maximum control and stability at high speeds. With raving reviews and time-tested reliability, what more convincing do you need?
Pros: 
Super soft polyurethane 
Center-set core 
Large contact point
Constructed with speed and stability in mind
Cons:
Minimal color options 
High-end wheels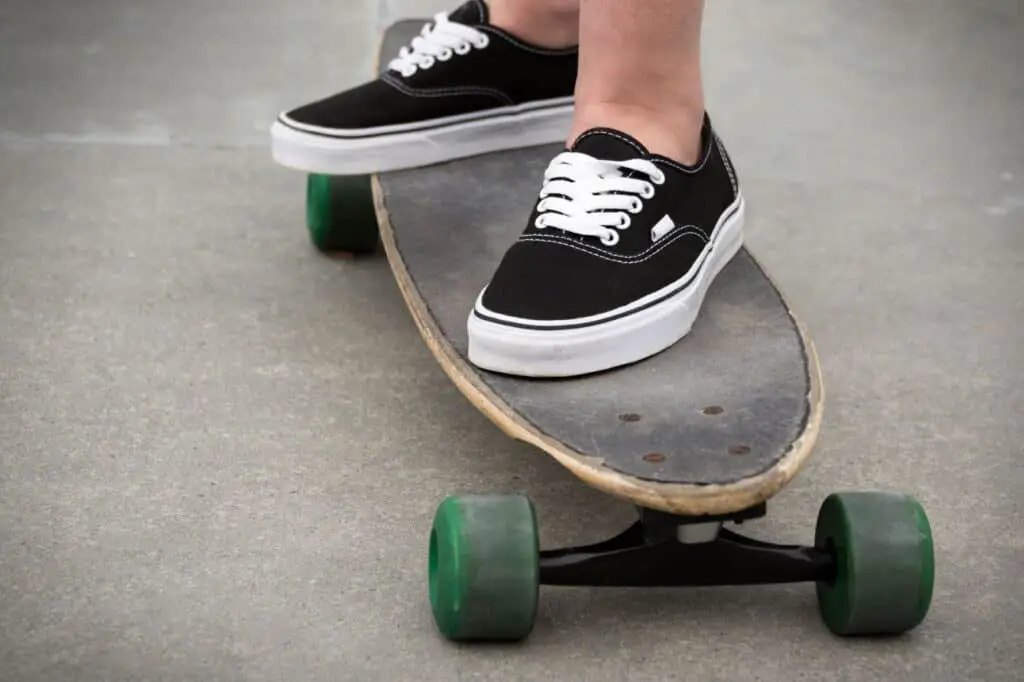 Conclusion 
Using the right wheels can make or break your cruising experience. Being able to ride over stones or other debris in the road smoothly helps to maintain stability and control over your longboard. So whether you are looking for basic wheels soft enough to get the job done or intricate wheels with unique tread patterns, there is a little something out there for everyone! 
Having multiple sets of wheels to swap out between sessions will increase the lifespan of your rugged, rough terrain wheels. By nature, softer longboard wheels are known to succumb to cracking and tearing more commonly than harder wheels. Experimenting with different durometers can give you a better understanding of the wheels required for your activity. Because soft wheels can easily roll over any small obstacles in your way, this results in faster cruising speeds with less risk of injury due to small sticks or rocks. 
Start adventuring in new areas confident you have the right set up to handle any and all conditions, and outfit your longboard with a set of wheels specifically design for cruising rough terrain. 
If this article was helpful, sign up for our Newsletter for more great content.